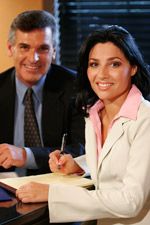 For over thirty five years, Owner Perry Guidry has built a solid reputation as one of south Louisiana's most trusted consultants. He believes that a reputation as an honest and reliable business is the recipe for success. While others seek to profit by cutting corners, or recommending unnecessary services to customers, Acadian PC believes that a good reputation and consistent service will insure bigger profits in the long run.

For more information, send us a request on our Contact Us page.

Call for a free no obligation quote!